Labuan IBFC: A Review of 2020 & Outlook for 2021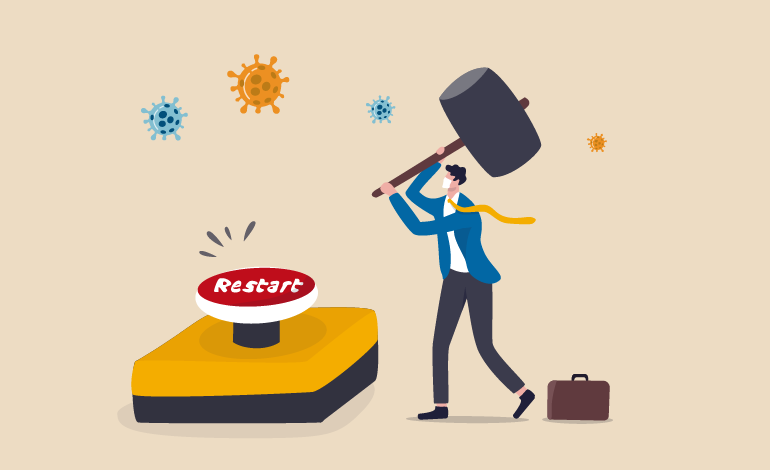 2020 started in a promising way until the COVID-19 pandemic hit and the world essentially went into a lockdown. Businesses adapted and changed. Labuan was not spared from the pandemic; it was relatively clear until it became a red zone in mid October 2020. Since then, infection rates have remained relatively stable, with local authorities working hard to stem the virus and flatten the curve.

Labuan International Business and Financial Centre's ecosystem also adapted and changed due to the pandemic as well as the new tax substance rules that came into effect in January 2019. These requirements were clarified through dialogues and clarifications from Labuan Financial Services Authority (Labuan FSA), with the last clarification being amendments to the Labuan Business Activity Tax Act 1990 through the Finance Act 2020, effective 1 January 2021. Labuan's economic substance regulation has the benefit of being detailed based on number of full-time employees and domestic operating expenditure, providing much needed certainty during this time of change within the global tax landscape.

Despite a uniquely challenging environment in 2020, there were positive developments. Businesses operating in Labuan International Business and Financial Centre (Labuan IBFC), with the exception of the aviation industry, largely remained stable and growing. These include asset holding companies, leasing and financial services companies. Private funds continued to be established in Labuan IBFC – one of the growth areas – due largely to the familiar legal structures for funds such as limited partnerships and limited liability partnerships. Together with the set-up of private funds – which are mainly for sophisticated investors and for investments worldwide, clients also see the value in applying for a fund management or securities licensee licence.

The higher standards of compliance and corporate governance have certainly helped to bolster Labuan IBFC's reputation. Captive insurance and insurance related business also remained a key focus and main growth area. In the space of captive insurance, the global continued hardening of the reinsurance market and the current pandemic contribute as drivers to its significant growth.

In the space of digital innovation, Labuan IBFC has also seen a marked growth trajectory in this space, allowed by the progressive stance taken by Labuan FSA in licensing digital financial services platforms as well as institutions such as crypto trading platforms, tokenised issuers, payment gateway approvals, insurtech related entities and digital banks. A third securities and digital asset exchange, the Gibraltar Stock Exchange was set up in Labuan IBFC which speaks volumes about the investor confidence in the jurisdiction.

Indeed, throughout 2020, Labuan IBFC played a fundamental role in shaping the crypto market for the region. The introduction of digital assets exchangers who are able to provide token listing exercises have been a significant draw for investors in the region. No longer are companies required to fund raise traditionally but are now able to cluster their funds to palatable sizes whilst maintaining equity control of their respective companies.

Another interesting development has been the introduction of the first digital investment bank in Labuan IBFC that caters for crypto and digital assets. This "open licence" regime promotes the escalation and surge of new innovations which to some extent remains regimented and further regulated by Labuan FSA.

In the space of wealth management, aside from funds and orphan trusts, interest in Labuan private foundations also remained strong, often to complement a trust or foundation set up elsewhere.

Another key point worth noting is Labuan IBFC's contribution to Islamic finance.

As summarised by S&P recently, there was a significant slowdown of core Islamic finance economies in 2020 because of the measures implemented by various governments to contain the COVID-19 pandemic. However, a mild recovery is expected in 2021. To some degree, the pandemic has created an opportunity for more integrated and multifaceted growth with higher standardisation, stronger focus on the industry's social role as well as greater use of fintech.

The attention to Islamic social finance instruments i.e. qard hasan, social sukuk, waqf, and zakat, can help Islamic countries, banks and corporations navigate the current challenges. Islamic fintech has greater potential to grow, by addressing the lack of financial inclusion with dedicated digital solutions.

For 2021, Labuan companies and vehicles are expected to continue to remain attractive for developing Shariah-compliant businesses, fintech, wealth management solutions and social finance platforms.

Looking ahead, Labuan IBFC is expected to continue to attract interest from global licensed financial entities, looking for a cost-efficient, tax as well as currency neutral wholesale intermediation centre for their Asian based activities.

Contributors: Chua Wei Min (TEP), director of ZICO Trust Limited Labuan, experienced in offshore structures, private funds, and private client work involving trusts and foundations. Wei Min currently serves on the Malaysian committee of the Society of Trust and Estate Practitioners. Dr Aida Othman (TEP), partner at Zaid Ibrahim & Co. and managing director of ZICO Shariah, specialist in Islamic banking and finance, Islamic capital market instruments, takaful products and operations and Shariah compliance and governance. Dr Aida is also a member of STEP and the Islamic Finance Committee of the Bar Council of Malaysia. Jonathan Lim, partner at Zaid Ibrahim & Co., experienced in advising on Fintech, venture capital, blockchain technology, payment systems, digital remittance, and initial coin offerings. Jonathan currently serves as secretary of the Fintech Association of Malaysia.